Instilling

world travels, adventure and heritage into our collaborations
Having started Tengri as a result of travels, it made sense that our first collaboration is the result of another travel-related theme. The limited-edition quarter-zip sweater, 'The Mariner', brings together Harry's and the Cunard Yanks' transatlantic adventures of the 1950s, utilitarian functionality, and Tengri's modern-day warrior spirit, to create a piece of high-quality knitwear.
The classic design of this sweater became synonymous with Harry Stedman's workwear, easy to pull on and off, and worn over a trusty white T-shirt, and underneath his pea coat or slicker jacket in adverse conditions on deck. The new translation created with Tengri Noble Yarns has been knitted in a small Scottish mill just south of Glasgow, hand-loomed by a passionate team of craftsmen and washed in the same soft waters used by local whisky distillers. In keeping with our spirit of adventure, respect for nature and authentically capturing the spirit of places where Tengri garments are sourced and made, The Mariner was photographed in Scotland by one of the world's leading expedition and adventure travel photographers, Martin Hartley.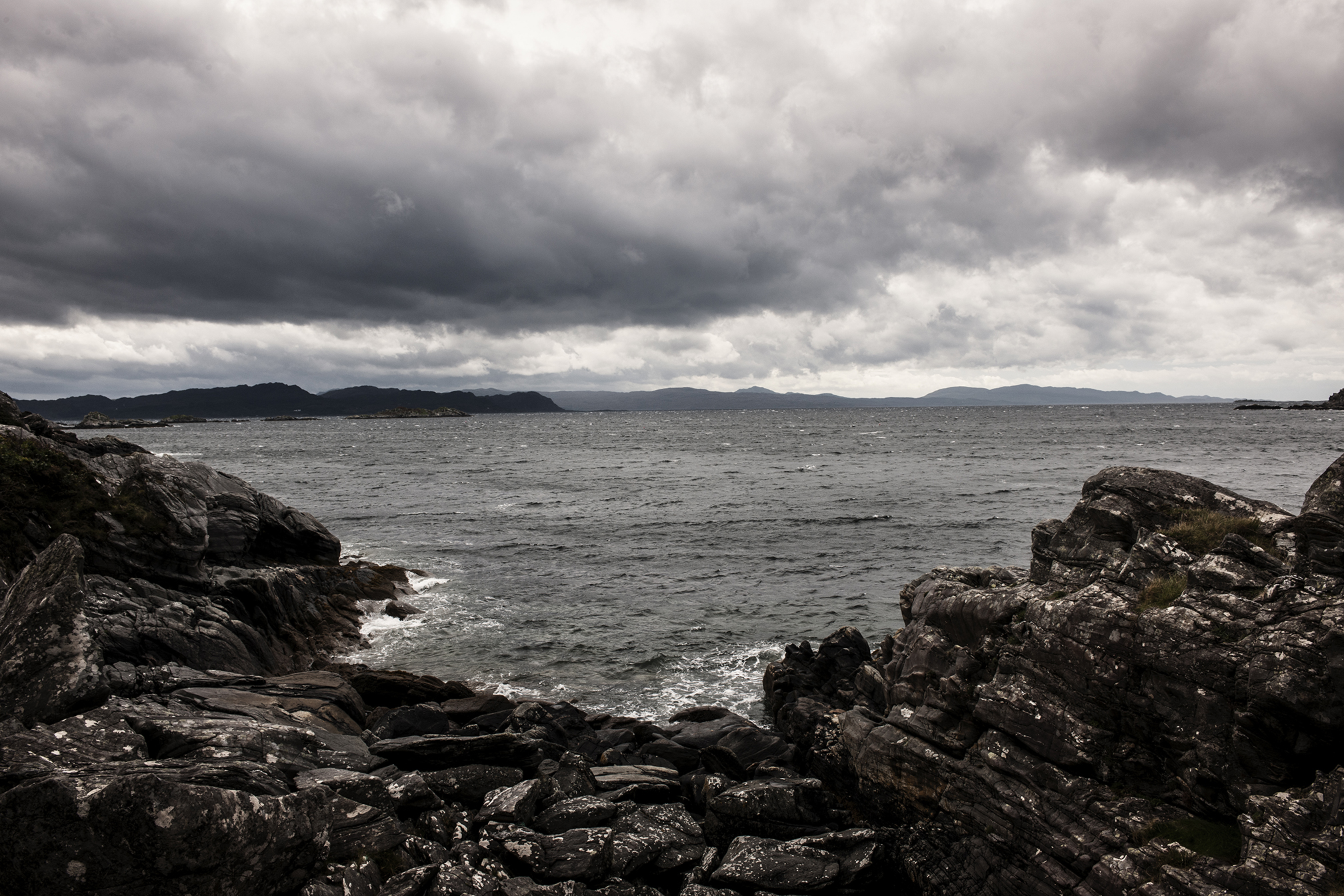 Images: Nancy Johnston, Tengri CEO, and Amy Greenland, Harry Stedman designer, meeting the team in Scotland to discuss the finishing details for The Mariner sweater. Battling wind and rain, the team with model Kamil Lemieszewski on location in Scotland with expedition photographer, Martin Hartley, for the shoot.
We're honoured to have the opportunity to recreate a piece synonymous with Harry Stedman's influential look. Every detail of the Harry Stedman brand links to Harry's life stories and adventures, from the first point of research to the last stitch sewn on a garment, and quality is everything.
Tengri's noble yak yarns complement and elevate this piece, bringing it to life with luxurious fibres that offer unique properties that stand the test of time.
Tengri drives a new wave of ethical fashion, offering precious and sustainably sourced materials, celebrating the values of heritage craftsmanship and providing classic longevity. It is about true investment pieces.